Student Clubs and Associations
Student Clubs and Associations
Get involved! The Student Union Government at All Saints University Saint Vincent and the Grenadines is a bustling hub of activity serving our diverse community. It is the social heart of campus for students to create a vibrant and thriving university atmosphere for students, faculty and staff. From frosh events to community drives, health fairs, and fun school-spirit raising events, ASUSUG is a reflection of the core values of our institution – Integrity, Excellence and Community.
Email: asusug@allsaintsu.org
"A Student council speaks a lot more about itself rather than just being a group of people, it show cases its unity, cooperation and coordination"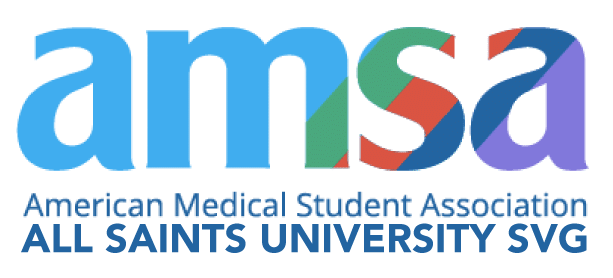 Sharpen your medical skills and give back to the community! Focused on advancing your medical training through informative and hands on seminars, workshops, and forums.
Past AMSA ASU SVG events include suturing workshops, EKG clinics, phlebotomy workshops (drawing blood), case studies, diabetes workshops, and much more.